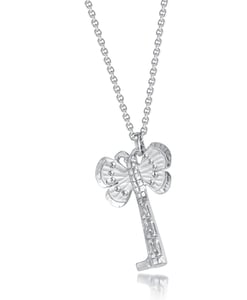 $

250.00
Hand crafted by McTeigue & McClelland in sterling silver, the Ariana Necklace measures 1.5" in length and 1" in width and comes with a 18" sterling silver chain.
McTeigue & McClelland have designed and produced this necklace as a gift to the Rebuilding Afghanistan Foundation. The proceeds from each purchase will provide three Afghan children one year of education at the RAF-sponsored Mayar Elementary School in the province of Wardak, Afghanistan.
Available for a limited time only.